Welcome to 2019!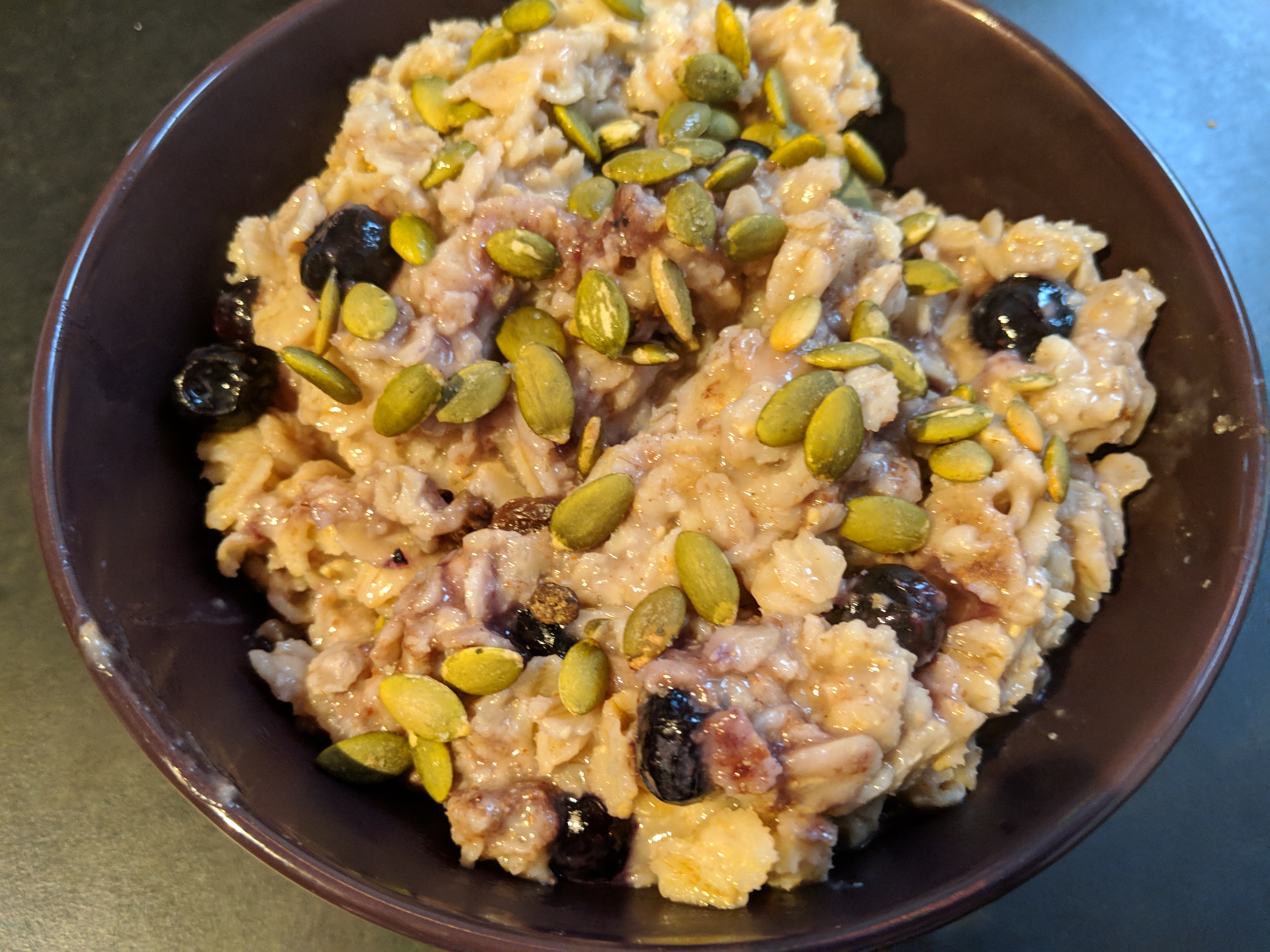 Happy New Year!
It's been a long time since I've posted anything. I'm still vegan and still cooking. In July 2017 my life changed drastically when my husband Anthony passed away. All my plans changed in a moment. I've been busy figuring out what the rest of my life will look like.
One thing I've learned along this difficult road is that taking care of yourself first is key. When you lose your spouse, it affects every part of you. At first, I would forget to eat. I wasn't hungry at all. I'd take a bite and feel sick. With my unique diet I had to figure out how to feed myself. My friends gently nudged me to eat something. I needed something easy to put together as I wasn't thinking straight.
Simple & Quick Meals
Because I was grieving my meals were very simple. Oatmeal loaded with all kinds of healthy fats like pumpkin seeds and flax along with raisins and berries. Lunch was often a sandwich made with sunbutter and raspberry jam on Ezekiel bread. I would buy precut carrots and apples to munch as snacks. Dinner might be a packaged vegan soup and crackers. If it took more than 5 minutes to prepare I couldn't put it together.
I'm doing much better now. As I started to feel better I began to cook. Lots of lentil soups and chili in the winter. I've got a great borscht recipe to share with you. I'd never had borscht before. And I discovered chia seeds. You'll see some new recipes here soon and I'll be blogging regularly.
Travel Made Easy
One new thing is I'm the owner of a Cruise Planners franchise which is a full-service online travel agency. You can check out my website at Travel by Ilene. If you are looking to travel and want someone who understands all the difficulties of traveling with food allergies, I'd love to talk with you.
How to find me
Check out my Facebook and Instagram pages. You can find pictures of the meals I've made and get updates on what's happening in the allergy world. I've just started my Facebook group where I plan to share more recipes and tips.
Join my email list for new recipes, new blog posts and lots more!
Let me know what you'd like to see here by commenting below or in the Facebook group. Thanks!
---