Super Munchies for Super Bowl Sunday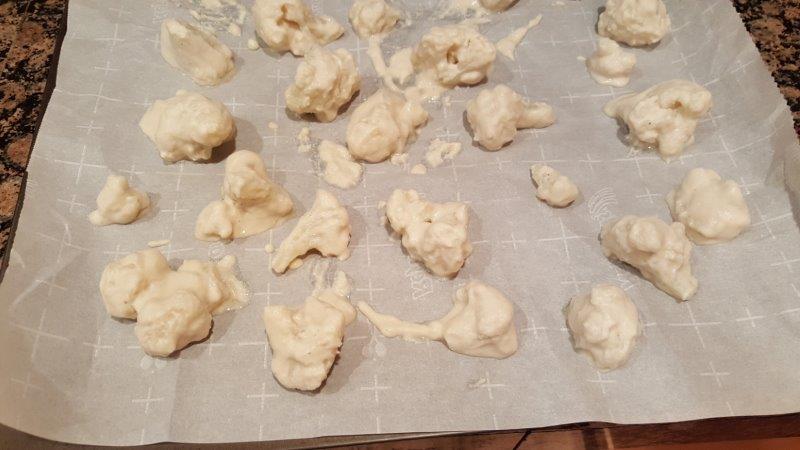 I'm a big football fan. Even when my team isn't having a good year I will still watch all the games. This year was particularly bad as my team not only lost but moved to a new city. But that doesn't mean I can't still enjoy Super Bowl Sunday.
The last few years I've had a bit of a tradition. I like to make cauliflower buffalo wings. Every year I try a slightly different recipe. I'm still working on the perfect buffalo wing.
A new tradition I'm starting this year is to add french fries. These are very special fries. They convinced me that I no longer needed to eat greasy fries ever again. My friend Chuck Underwood from Brand New Vegan has the ultimate recipe. Check out his Crispy, Oven Baked, Fat Free French Fries. I promise you won't be disappointed!
Back to the cauliflower buffalo wings. Now if you're not into spicy stuff you might want to try a different sauce. Personally, I try to make these as spicy as possible.
I've tried a few different kinds of flour and found that rice flour works best. If you want to be a little lazy you can use frozen cauliflower. Let it defrost a little before you start working with it.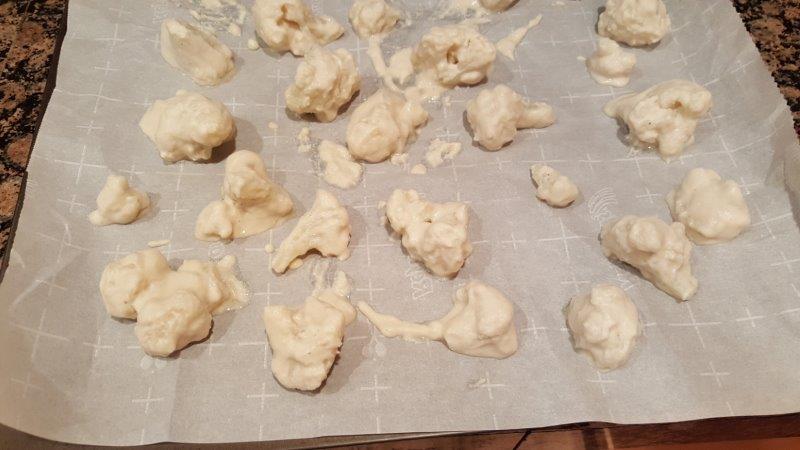 Now you can't have spicy wings without a good ranch sauce. My favorite recipe is super easy and quick to make especially if you have an immersion blender. Morgan's recipe for Plant Strong Vegan Ranch will change your mind about ranch sauce. Don't forget to top it with chives. They make this recipe special.
A few more munchies that go well with the wings and great with the ranch sauce are mini-cucumbers, baby carrots, celery, and jicama. Nice and crunchy fresh vegetables contrast perfectly with those spicy wings.
Super Bowl Sunday is always a little bit sad for me. It means the end of the season. Now I have to find something else to do every Sunday until the next season starts. Maybe I can work on perfecting my wings.
Before you start you'll want to get everything ready. This is called mise en place. It makes cooking so much easier.
Pre-heat the oven to 450°.
Gather all ingredients.
Set out two medium bowls.
Line a baking sheet with parchment paper.
Super Munchies for Super Bowl Sunday
Author:
Prep time:
Cook time:
Total time:
Ready for the big game? Enjoy wings and fries with ranch sauce that healthy, vegan and gluten-free.
Ingredients
1 head Cauliflower broken into pieces (or 1-2 bags of frozen cauliflower defrosted slightly)
½ cup Brown rice flower
½ tsp. Garlic powder
½ tsp. Onion powder
Plant-based milk (I use unsweetened soy milk)
1 Tbsp. Corn meal (optional)
½ cup Frank's original red hot sauce
Instructions
In the first bowl do the following: Mix garlic powder, onion powder, rice flour and plant-based milk together until somewhat thickened. Add cornmeal if using. Add more flour or milk as needed to get to the consistency you like. You may need to add a little more seasoning if you add a lot more flour or milk.
Add a few pieces of cauliflower at a time to the bowl.
Stir so the cauliflower is completely coated with the flour mixture.
Place the cauliflower on the baking sheet.
Once all the cauliflower is coated, place in oven for about 15 minutes. Test with a fork to make sure it's tender. Cook another 5-10 minutes if not tender.
In the second bowl add some Frank's hot sauce.
Take cauliflower out of oven. Carefully put a few pieces in the bowl with the hot sauce, stir to cover each piece.
Put cauliflower back on baking sheet.
Bake another 5 minutes.
Let cool for at least 10 minutes! This is important.
Dip in ranch sauce and enjoy.
---